The Renters Small Claims Project provides education and assistance to tenants who are sued in small claims court for COVID-19 rental debt.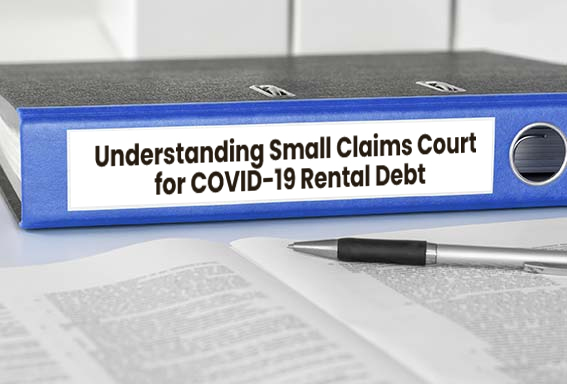 Click here for coronavirus-related updates and resources.
Haga clic aquí para obtener actualizaciones y recursos sobre coronavirus.
Starting November 1, 2021, tenants can be sued by their landlord for rent that they were unable to pay during the COVID-19 pandemic. Protections enacted by the state legislature ensure that tenants who pay 25% of their back rent from September 2020 to September 2021 cannot be evicted. However, tenants still must pay back the remaining back rent. This back rent is converted to consumer debt that landlords can sue to collect in small claims court actions.  
Small claims court is an informal and expedited court process. Tenants can consult with an attorney about their small claims court case; however, attorneys are not allowed to represent clients in the small claims hearing. This means tenants sued for COVID-19 rental debt must represent themselves in the small claims court hearing.  
LAFLA provides workshops where tenants can learn:  
What protections apply to COVID-19 rental debt

 

How to defend themselves in the small claims hearing

 

How to counter sue their landlord for issues such as habitability or harassment

 
Workshops will be held virtually via Zoom. Please stay tuned for dates and times of upcoming workshops.
For legal services providers and volunteers:
LAFLA and OneJustice created a small claims back rent toolkit to give legal services organizations a head start on preparing for COVID-19 rental debt suits. The toolkit includes intake material templates, rent and utility ledgers, a checklist of tenant defenses, and training videos on the small claims process. Download the toolkit here.
Get Help in Your Language
Please check back for more information. Thank you for your patience.