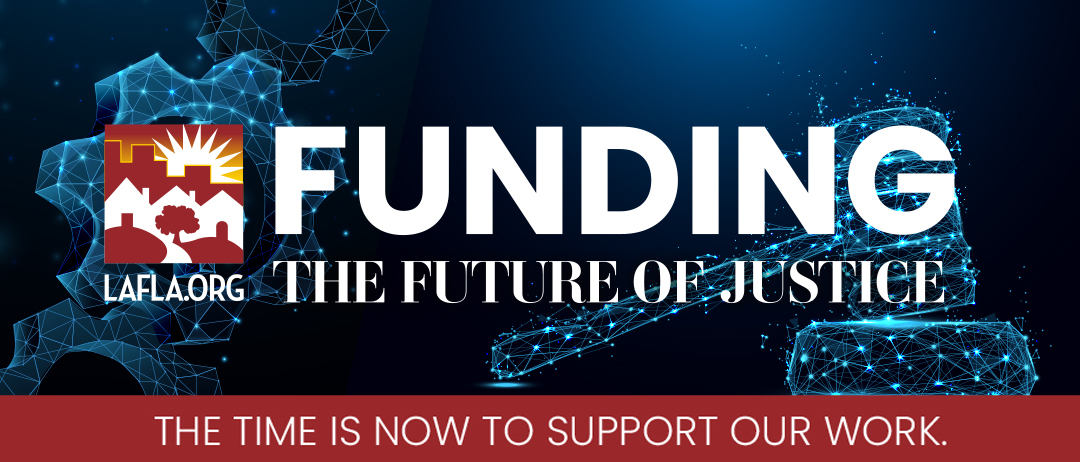 Funding the Future of Justice
For more than 90 years, LAFLA has been at the forefront of critical issues touching the lives of those living in poverty throughout Los Angeles County: from housing to job security; family law to public benefits; support for veterans, and much more. LAFLA fights for equal justice for those in our community who cannot afford their own attorney — yet have the right to their day in court.
FUNDING THE FUTURE OF JUSTICE
This month of May, we kindly ask for your support in Funding the Future of Justice by donating to one (or both) of our two initiatives, the LAFLA Equity & Inclusion Fellowship (LEIF) Program and the expansion of our Asian Pacific Islander Community Outreach Project.
LAFLA Equity & Inclusion Fellowship (LEIF) Program
Goal: $50,000
The LEIF program engages and empowers law students who are historically underrepresented in the legal profession in their pursuit of public interest legal careers. Your generous support will allow LAFLA to foster a more diverse legal profession; reflect the client communities we serve; and encourage future careers in public interest law.
Expansion of Asian Pacific Islander (API) Community Outreach Project
Goal: $50,000
With the recent attacks on Asian American and Pacific Islander communities and the ongoing public health crisis, the need for greater services for our local API client communities is heightened. By supporting our API Community Outreach Project, you can help LAFLA enhance our culturally and linguistically inclusive services.