Health, Race, and the Way Forward — Friday, Feb. 26 at 2 p.m.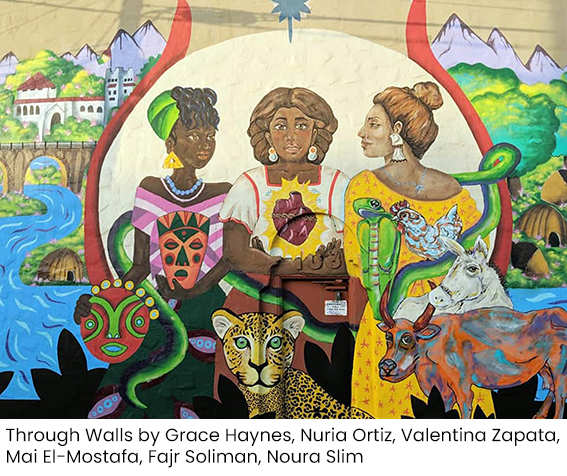 Panel Details
Description: Our final panel discussed the health disparities experienced by BIPOC communities, as well as the racist policies fueling those inequities. We will also reflect on efforts by LAFLA and the legal community to ensure access to quality care – and how the pandemic and other recent events are reshaping the dialogue, and how these efforts can continue to build community trust.
Meet Our Panelists
Wendy Cabil, Client Board Member, Legal Aid Foundation of Los Angeles
Wendy Cabil is a Community Advocate from Antelope Valley, deeply rooted in South Los Angeles, who utilizes her lived experience to empower and educate her peers. Moreover, by practicing her own self-advocacy, she is able to show up for others because she knows there is someone out there like her who also needs a lifeline. Also known as simply Miss Wendy, she strives to practice what she preaches in various leadership roles, especially when providing peer support. After losing her job in an organization that helped the unhoused, she found herself without a home. She struggled with homelessness for 13 years prior to securing permanent housing. Nevertheless, advocacy has been her lifeline even during her dark days. Read more.
Rayshell Chambers, Co-Founder & COO, Painted Brain
Rayshell Chambers is a black community leader from Oakland, CA who has dedicated her personal and professional pursuits to designing and advocating for comprehensive health and human service programs that enhances the human condition of the most vulnerable populations. Rayshell holds a bachelor degree in Sociology and Masters of Public Policy & Administration and utilizes both her cultural experiences and lived mental health challenges, as a peer, to design culturally-responsive programs. Rayshell is the co-founder of Painted Brain, a mental health tech nonprofit based in Los Angeles, that provides peer-based services and practice training in technology and clinical mental health. Rayshell is also an independent consultant that provides capacity building support and grant writing for small nonprofits that serve communities of color.

Dr. Rishi Manchanda, President & CEO, HealthBegins
Dr. Rishi Manchanda is President & CEO of HealthBegins, a mission-driven consulting and technology firm that helps healthcare and community partners improve care and the social factors that make people sick in the first place. Client-partners include the American Hospital Association, the CMS Accountable Health Communities model, and health plans and health systems across the country. Dr. Manchanda serves on the board of the Beyond Flexner Alliance, on the California Future Health Workforce Commission, and was a member of the HHS Health Care Payment Learning & Action Network's Primary Care Payment Model Work Group. Dr. Manchanda's career is marked by a commitment to improving care and social determinants of health for vulnerable populations. Read more.

Sadena Thevarajah, Managing Director, HealthBegins
Sadena Thevarajah, JD, is Managing Director at HealthBegins. She has spent over 10 years at the intersection of health law, policy, and stakeholder engagement. Her cross-sector experience brings a broad, system-wide perspective to her work improving health outcomes. She led the first External Affairs department at the USC Schaeffer Center for Health Policy and Economics, has built business development for a tech start-up, and shaped patient programs at the American Cancer Society. Previously, she served in the Obama Administration, both in the Office of the HHS Secretary as well as in the White House during the passage and early implementation of the Affordable Care Act. Ms. Thevarajah holds a law degree from Washington University School of Law in St. Louis, and a public health degree from The Johns Hopkins University.
Yolanda Vera, CEO, MLK Outpatient Center 
Yolanda Vera is the Chief Executive Officer of the MLK Outpatient Center located on the medical campus. She served as Senior Deputy for Healthcare Services and Advocacy, Office of LA County Supervisor Mark Ridley-Thomas, and has extensive background in civil rights and health-related matters. She is an attorney whose legal work includes positions with the Legal Aid Foundation, the National Health Law Program and the Western Center on Law and Poverty. She also served as the Director of LA Health Action, a California Endowment-funded non-profit dedicated to improving the health of low-income LA County communities, and as a member of the boards of the Latino Coalition for a Healthy California and the Child Health Initiative of Greater LA. She earned a B.A. in English from Loyola Marymount and a J.D. from UCLA.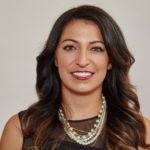 Moderator: Tyler Press Sutherland, Staff Attorney, Legal Aid Foundation of Los Angeles
Tyler Press Sutherland is a staff attorney at the Legal Aid Foundation of Los Angeles, where she represents poor and low-income Angelenos in government benefits legal cases. Tyler co-chairs LAFLA's Race Equity Initiative, which works to combat institutional and systemic racism across LAFLA's varied practice areas. She previously was an Equal Justice Works AmeriCorps Legal Fellow in LAFLA's Veterans' Justice Center. Tyler received her juris doctor from Georgetown University Law Center and her undergraduate degree from Harvard College.