Housing Justice is Racial Justice — Wednesday, Feb. 24, 2–4 p.m.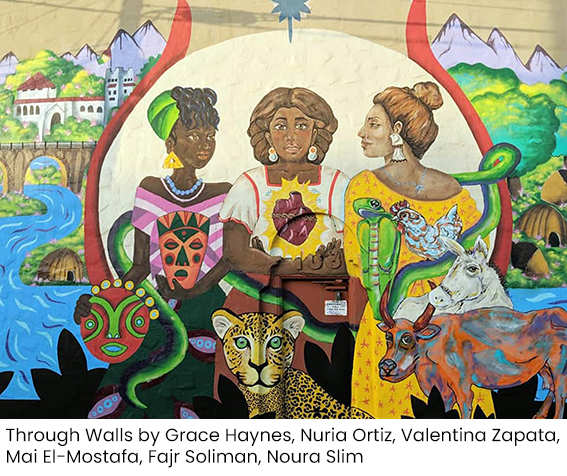 Panel Details
Description: This panel closely examined the work of housing advocates and how housing is, at its core, a racial justice issue. We also explored the homelessness crisis, how racist policies fuel it, and the solutions that advocates are pursuing to address the situation.
Meet Our Panelists
Gary Blasi, Professor of Law Emeritus, UCLA School of Law
Gary Blasi is Professor of Law Emeritus at the UCLA School of Law. He joined the faculty of the law school in 1991, after working as an advocate and attorney for people in poverty for 20 years. Early in his career, Blasi specialized in the representation of low-income tenants and homeowners. He co-founded the Eviction Defense Center at the Legal Aid Foundation of Los Angeles (LAFLA), which assisted more than 8,000 tenants per year. When mass homelessness came to Los Angeles in 1983, his primary work began to focus on working with and representing unhoused people. For eight years, he directed LAFLA's Homelessness Litigation Project, where he coordinated large-scale litigation on behalf of indigent and homeless people in Los Angeles County. Read more.
Monique King-Viehland, Director, State and Local Housing Policy, Urban Institute
Monique King-Viehland is the director of State and Local Housing Policy. She leads efforts to catalyze Urban's vast housing policy expertise into actionable strategies for, and with, state and local housing leaders. Her portfolio extends across Urban, encompassing a range of housing policy areas from homelessness and affordable housing to zoning reform, homeownership, and housing finance. King-Viehland previously served as executive director of the Los Angeles County Development Authority (LACDA) where she oversaw 580 employees and a budget of $600 million. She was the first woman and African American to take the helm of the 40-year-old agency. Read more.
Zella Knight, Client Board Member, Legal Aid Foundation of Los Angeles
Zella Knight is a LAFLA Client Board Member and serves as the Chairperson for the African American Ad hoc Committee. With Zella's generational activism, service as an AmeriCorps Vista alumna, and lived expertise with homelessness and housing insecurity, she is determined to create connections to ensure that those with lived experience are center and have a permanent seat at the policymaking table. Zella is a resident leader in the Resident United Network and is a contributor to Community Change, Housing Playbook's New Deal for Housing Justice.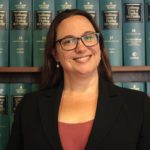 Shayla Myers, Senior Attorney, Legal Aid Foundation of Los Angeles
Shayla Myers is a senior attorney at the Legal Aid Foundation of Los Angeles in the Housing and Communities Workgroup. At LAFLA, she works on issues related to housing and homelessness, with a focus on the criminalization of poverty. Shayla litigates cases in state and federal court on behalf of unhoused people, community organizations, and low-income tenants, including Garcia v. City of Los Angeles, which is currently challenging the constitutionality of the City of Los Angeles' sweeps of homeless encampments. Prior to joining LAFLA in 2014, she was a Skadden Fellow at the Los Angeles LGBT Center and then an associate at a plaintiff's side civil rights firm in Los Angeles. Before attending law school, Shayla coordinated an advocacy program and hotline for sexual assault survivors in Albuquerque, New Mexico, where she grew up. 
Moderator: Pete White, Founder & Executive Director, Los Angeles Community Action Network (LA CAN)
Pete White is the Founder and Executive Director of the Los Angeles Community Action Network (LA CAN), a grassroots organization working to ensure the human right to housing, health, and security are upheld in Los Angeles. Committed to the fight for human and civil rights, Pete believed he could do more for his community by becoming a community organizer and civil rights advocate to fight the social injustice and disparate treatment of Black and other marginalized communities of color. Pete's activism has linked him with various local, national, and international causes. Pete's success as a community organizer, speaker, and strategist has led to numerous television and radio appearances as an analyst and commentator regarding civil and human rights issues. Read more.
Resources
UD Day: Impending Evictions and Homelessness in Los Angeles
Gary Blasi


Abstract

: Well before the COVID-19 pandemic, Los Angeles was a hotspot of growing homelessness and severe housing insecurity for renter households. A stark manifestation of race and class inequality, this crisis is now set to get much worse. This UCLA Luskin Institute on Inequality and Democracy report, UD Day: Impending Evictions and Homelessness in Los Angeles, authored by Gary Blasi, Professor Emeritus at UCLA Law, projects a surge in evictions and homelessness that will follow the lifting of COVID-19 emergency orders. As argued in the report, and as repeatedly noted by community organizations and legal and policy advocates, such devastation could have been avoided through robust tenant protections, rent relief, and eviction moratoria at local, state, and federal levels of government. The first publication in our Housing Justice in the Time of COVID-19 series, the report foregrounds the urgency of organizing and pressing public officials at all levels of government to plan and prepare for a potential humanitarian disaster of hunger and homelessness on a scale not seen in any urban area of any industrialized country in the past 90 years.

 
Systemic Racial Inequality and the COVID-19 Renter Crisis 
Paul Ong


From Foreword

: One of the far-reaching impacts of the COVID-19 pandemic will be mass evictions in California and elsewhere in the United States. Driven by the failure at all levels of government to institute tenant protections and keep people in their homes, such evictions will reshape cities, increasing homelessness and displacing communities. Analyzing recent survey data from the U.S. Census Bureau, Professor Paul Ong pinpoints the racial disparities that structure this crisis. As he notes, such disparities reflect institutionalized and systemic inequalities in education, employment, and housing. An especially important finding of the report is that across socio-economic status categories, Black and Latinx households are more likely to be unable to pay rent compared to non-Hispanic Whites and Asian Americans, a stark reminder of the entrenched racial disparities that are being rearticulated and amplified by the present crisis.

 
Locked Out: Unemployment and Homelessness in the Covid Economy
Economic Roundtable


From Overview

: This report uses estimates from the Congressional Budget Office to project an unemployment scenario for the Pandemic Recession. We go on to use detailed unemployment and homeless data from the 2008 Great Recession to estimate the linkage between unemployment and homelessness and forecast the amount and type of pandemic-driven homelessness in Los Angeles, California, and the United States. Then we assess the condition of the housing market and identify steps for preventing evictions and increasing the housing supply. We examine characteristics of workers who are most likely to fall through the cracks of the economy and identify the risk factors that make them vulnerable. Then we describe how employment programs can use their skills to meet public needs.
2018 Report and Recommendations of the Ad Hoc Committee on Black People Experiencing Homelessness  

Los Angeles Homeless Services Authority 

From Executive Summary: In April 2018, the Los Angeles Homeless Services Authority (LAHSA) launched the Ad Hoc Committee on Black People Experiencing Homelessness (hereafter referred to as Committee). The purpose of the Committee was to: 1) examine the factors contributing to the overrepresentation of Black people among the population experiencing homelessness, 2) identify opportunities to increase racial equity within the homeless service delivery system, and 3) develop recommendations to more effectively meet the needs of Black people experiencing homelessness. To guide its efforts, the Committee employed a six-step Racial Equity Toolkit process. The Toolkit process provided the basis from which the Committee developed recommendations
Facing History, Uprooting Inequality: A Path to Housing Justice in California
PolicyLink


From Foreword

: We are completing this report in summer 2020, several months into the most devastating public health crisis of the last 100 years, and facing an immense economic and housing crisis for millions of workers and residents. The history and drivers of racial inequities in California's housing market are more relevant than ever; what we're seeing is not new. By illuminating our history, this report provides much-needed answers to the questions that have taken on new urgency: In this time of shelter-in-place, why do so many people, especially people of color, lack housing stability? How did we get here?