Housing & Community Economic Development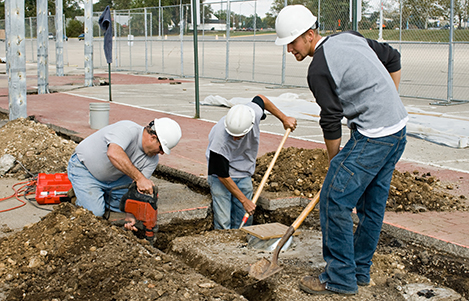 Legal Aid Foundation of Los Angeles seeks to preserve and create affordable housing, promote healthy living conditions and promote environmental justice.
Affordable, Quality Housing
Our work focuses on both increasing and preserving affordable, quality housing. We work to help people keep their homes by fighting illegal harassment by landlords, challenge unfair termination from programs such as Section 8 and get needed repairs made to their homes. Depending on the case, we may offer legal education, counsel and advice, representation at hearings or help with negotiations to help our clients solve housing issues.
We also provide transactional assistance and negotiate community benefits agreements for community-based nonprofits that seek to increase and preserve affordable housing. We aim to help organizations that create better economic opportunities for low-income residents and prevent neighbors from being pushed out of neighborhoods experiencing growth.
If you have a housing-related issue and don't know where to seek help, call LAFLA at 800-399-4529. LAFLA also holds, along with LA Community Action Network, weekly clinics where people can seek advice on housing matters. For the schedule of clinics, click here.
Fair Housing/Housing Discrimination
It is illegal to discriminate against someone because of race, color, religion, sex (including pregnancy, childbirth or medical conditions related to them, as well as gender and perception of gender), sexual orientation, marital status, national origin, ancestry, family status, source of income, medical condition, mental disability or physical disability.
LAFLA provides assistance to low-income tenants who believe they may have been discriminated against because they fall into one of the categories listed above. Click here for more information about what housing discrimination is.
Homeless Advocacy
We seek to preserve the civil rights of poor and low-income residents by challenging policies and practices that prevent homeless people from going about their daily lives or from asserting their rights. Read more about our advocacy for homeless people.
Land Use and Environmental Justice
We want to help communities hurt by pollution. We seek to make sure that land-use policy, administrative reviews and agency decisions address possible pollution threats to low-income communities. We provide legal assistance, including legal analysis, education and representation to residents and community groups working to protect low-income households from threats of displacement caused by environmental concerns.
---
LAFLA also helps tenants who are facing eviction. We also help Section 8 tenants and public housing residents who are in danger of losing their Section 8 vouchers or housing. Click here for more information.