Access to Justice Dinner 2017
Our 2017 Honorees
Maynard Toll Award for Public Service
The Honorable Tani G. Cantil-Sakauye
Chief Justice of California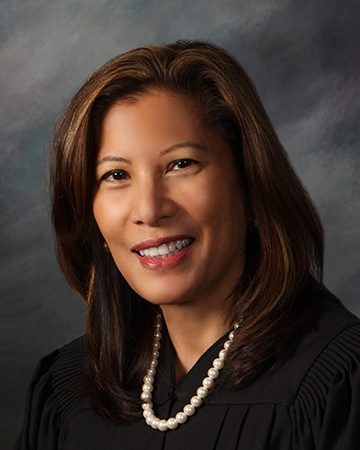 Chief Justice Tani G. Cantil-Sakauye is the 28th chief justice of the State of California. She was sworn into office on January 3, 2011, and is the first Asian-Filipina American and the second woman to serve as the state's chief justice.  Chief Justice Cantil-Sakauye chairs the Judicial Council of California, the administrative policymaking body of state courts, and the Commission on Judicial Appointments. She has served for more than 20 years on California appellate and trial courts, and has been appointed or elevated to higher office by three governors.
Chief Justice Cantil-Sakauye has exhibited great leadership in expanding access to justice for limited English proficient Californians.  With over 200 languages and dialects spoken by 7 million limited English proficient individuals, California has the great challenge of providing language access to the most linguistically diverse state in the nation to access the largest court system in the nation, even larger than the federal court system.  Chief Justice Cantil-Sakauye created a working group in 2013 to create a five year Strategic Plan for Language Access in the California Courts, which was adopted by the Judicial Council in January 2015 calling for systems to provide interpreters in all court proceedings; language access outside the courtroom, such as at filing windows, court-ordered activities and programs; translation of forms and signage; increasing interpreter pools; training of court staff and judicial officers; community outreach; monitoring and complaints; and sustaining funding.  Through Chief Justice Cantil-Sakauye's commitment and leadership, the plan is continuing to expand language access statewide in all 58 counties and has been viewed as one of the most comprehensive in the country.
Born in Sacramento, Chief Justice Cantil-Sakauye attended C. K. McClatchy High School and Sacramento City College before receiving her BA from the University of California, Davis, graduating with honors. After taking a year off to visit her ancestral homeland, the Philippines, the Chief Justice attended UC Davis, Martin Luther King, Jr., School of Law where she earned her J.D.
Access to Justice Award
Korean American Bar Association of Southern California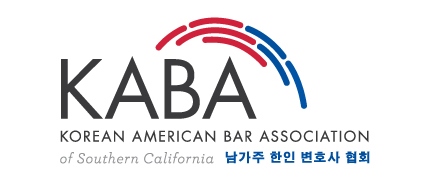 The Korean American Bar Association of Southern California has been providing pro bono legal, educational, and community services to the Korean-American and other underserved communities in the greater Los Angeles area for over 37 years.
KABA-Socal supports the community by collaborating with nonprofit organizations to provide free legal services to the underserved, publicizing important political and social issues, promoting the advancement of exceptional diverse attorneys, hosting MCLE events, and providing numerous networking opportunities with other organizations. KABA-SoCal also provides significant financial support to local non-profits, hosts law-student career panels, and offers the mentor-mentee program.
One of KABA's main activities is a monthly free legal clinic for the Korea Town community in partnership with the Legal Aid Foundation of Los Angeles and other partners. Volunteer attorneys, with assistance from law students and other community members, provide free legal assistance to monolingual and limited-English proficient Korean community members facing various legal issues, such as domestic violence, family law, eviction, foreclosure, small business disputes, and immigration.  Over the years, hundreds of KABA volunteers have helped thousands of individuals through these clinics, which have become an important cornerstone of the KABA's mission and work in the community.
Pro Bono Law Firm Award
Sheppard, Mullin, Richter & Hampton

Sheppard, Mullin, Richter & Hampton has a long tradition of providing legal services to people and community organizations who could otherwise not afford access to legal representation. In addition to volunteering at clinics and pro bono events through LAFLA's Pro Bono Program, Sheppard Mullin attorneys teamed up with LAFLA to bring a groundbreaking lawsuit aimed at ensuring that Los Angeles's most vital public space, its coastline,  is open and accessible to all members of our community.  We are grateful to them for their time, dedication and passion.
---
For sponsorship information, please contact Lynn Etkins at LEtkins@lafla.org or (323) 801-7929.
Save
Save
Save
Save
Save
Save
Save
Save
Save
Save
Save
Save