Access to Justice Dinner 2018
Our 2018 Honorees
Maynard Toll Award for Public Service
Jim Hornstein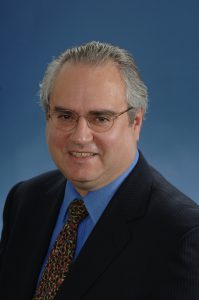 Jim Hornstein is an attorney and Vice President/General Counsel for
Moldex-Metric, Inc
., a manufacturer of hearing and respiratory protection devices. He is a member of the 4-Person Management Committee that oversees the day-to-day operations of the company. His direct responsibilities include oversight of Human Resources and IT, as well as complete responsibility for company legal issues. This includes oversight of counsel in 13 states and in a number of foreign countries as well as continuing to appear as counsel of record for the company in a variety of litigated matters in state and Federal courts. Jim is one of LAFLA's biggest supporters. He is a past President and current board member of LAFLA and has been the Fundraising Chair for the past 20 years. Jim is also the founder of the Access to Justice Dinner and was co-chair of LAFLA's successful $18 million capital campaign for the construction of a new headquarters. He has also been involved in pro bono litigation matters for the Los Angeles Fair Housing Council regarding housing discrimination and illegal advertising. Prior to joining Moldex, Jim was a Partner at Greenberg Glusker Fields Claman & Machtinger LP, a full service law firm, and was with Greenberg for 29 years- serving for a number of years as one of the managing partners. During the course of his career, Jim was actively involved in litigation in the entertainment industry representing Twentieth Century Fox and News Corp. as well as a wide variety of writers, producers, actors, actresses and talent agencies in major litigation and negotiations. Jim also handled numerous cases involving embezzlement, insurance coverage and bad faith, breach of contract, securities fraud, partnership disputes and dissolution, fraud, defamation, anti-trust, intellectual property and wrongful termination/ discrimination labor matters. Finally, Jim was lead national counsel to Moldex-Metric in combating a contagion of over 40,000 product liability claims brought in a two-year period by lawyers in Mississippi and Texas who filed complaints against dozens of defendants for alleged silicosis injuries to claimants many of whom had previously made asbestos claims against other defendants. James was one of the architects of the strategy that has resulted in the favorable resolution of these cases. Jim is a graduate of the University of North Carolina (BA., summa cum laude, 1972, Phi Beta Kappa; Member, Order of the Grail) and Yale University School of Law (J.D.1975). He served as Law Extern to the Honorable Robert Zampano, United States District Court, District of Connecticut, 1975. He was admitted to the California Bar in 1975.
Access to Justice Award Bill Ahmanson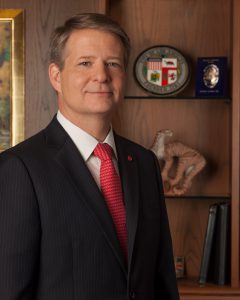 Bill Ahmanson was born and raised in Los Angeles, attended Harvard-Westlake School and Occidental College, where he studied Political Science, Theater Arts and Sculpture. During college, he began a 23-year career in banking starting at Home Savings of America as a teller and ending there at the Chief Underwriter for Home's California Residential Lending Division. He retired from banking after being in Union Bank's Wealth Management Division. Bill is now President of
The Ahmanson Foundation
, which concentrates its funding on the arts, education at the collegiate and pre-collegiate levels, medicine and delivery of health care services, programs related to homelessness and low-income populations, and a wide range of human services. In 1986 he began his service to the City of Los Angeles as a Los Angeles Police Reserve Line Officer working in the Hollywood Division, then Operations South Bureau – Community Relations Against Street Hoodlums (CRASH), Newton and Rampart Divisions. After 10 years of patrol, and the birth of his son, he retired from the LAPD and continues to serve the community. Currently, he is the Board Chair of The Center Theatre Group, Chair of the National Association of Veteran-Serving Organizations, Trustee and Audit Committee Chair at LACMA, Director, Secretary and Audit Committee Chair at the Petersen Automotive Museum, Trustee and Audit Committee Chair at Marlborough School, Director and Secretary at the Los Angeles Mounted Police Foundation and is a Trustee at the California Institute of Technology, Loyola Marymount University and the Brain Mapping Support Foundation at UCLA.
Pro Bono Law Firm Award Morgan Lewis
Morgan Lewis
is committed to serving the public good through its innovative, award-winning pro bono practice that spans all of its global offices. Each year, Morgan Lewis provides more than 1,500 pro bono clients with the highest possible level of service. Over the years, Morgan Lewis has provided legal services to many hundreds of nonprofit and nongovernmental organizations and has changed the lives of thousands of individuals who otherwise would not have had access to representation. In 2017, Morgan Lewis attorneys donated a significant number of pro bono hours to help serve LAFLA's clients. We are grateful to Morgan Lewis for its time, dedication and passion.
---
For sponsorship information, please contact Lynn Etkins at
LEtkins@lafla.org
or (323) 801-7929.
Save
Save
Save
Save
Save
Save
Save
Save
Save
Save
Save
Save