October 23rd to 29th is Pro Bono week, an important time to celebrate the pro bono ethic of the community of volunteers that uplift LAFLA's mission.
Some words from Pro Bono Director, Phong Wong: 
"Pro bono is essential to the needs of LAFLA and the clients that we serve. LAFLA is grateful to be able to expand our resources to serve more clients by relying on the services of students, attorneys, paralegals, interpreters, social workers, and many others who selflessly dedicate their time to provide free legal assistance to help our community members during their time of need. Volunteer service means that we don't have to turn more people away when they come knocking at our doors for assistance with basic legal needs to survive in our communities. During National Pro Bono week, we are thanking all of our volunteers who donate thousands of hours of pro bono support each year. 
During October pro bono week, LAFLA collaborated with many partners to help provide a variety of pro bono legal clinics to serve the community. LAFLA also recognizes our staff who have put in the extra mile to not just serve additional clients but provide meaningful opportunities to expose volunteers to the many unmet legal needs of clients that we collectively serve. This year, we have partnered with volunteers to provide pro bono services in so many different areas of law including: naturalization, expungements, housing, domestic violence, eviction defense, school loans discharge, small claims, immigration, and many more. We look forward to continuing to expand our pro bono offerings and work with additional volunteers.
Join LAFLA this fall in defending tenants' rights and supporting survivors of domestic violence by taking on a case or participating in a clinic. If you are not able to help right away, prepare by watching free housing and eviction trainings and DVRO trainings available on pbtraining.org.
Volunteers may choose from a variety of short-term opportunities and full-scope cases. LAFLA projects and cases are carefully screened, and ready for a conflicts check. LAFLA also provides each volunteer with an attorney mentor to ensure volunteers have adequate training, sample pleadings, consultation on strategy and procedure, and other resources unique to the needs of a LAFLA pro bono case." 
Over the last decade, the Permanency Project has integrated the efforts of UCI law student volunteers and pro bono Orrick attorneys to work with clients on their applications for Adjustment of Status. LAFLA attorneys in the Domestic Violence / Family Law Workgroups have provided organization and technical support throughout the process, culminating in lawful permanent residency for over 100 clients!  LAFLA attorneys Christine J. Yoon and Nhien N. T. Tran coordinated and provided technical support for this year's event. 
On the event, Christine remarks that the "Orrick attorneys, led by Don Daybell, have shown amazing commitment to their pro bono clients in the Permanency Project" by going above and beyond the scope of the project. "We appreciate their dedication to their pro bono clients and are so grateful to be collaborating with Orrick and UCI's volunteer law students."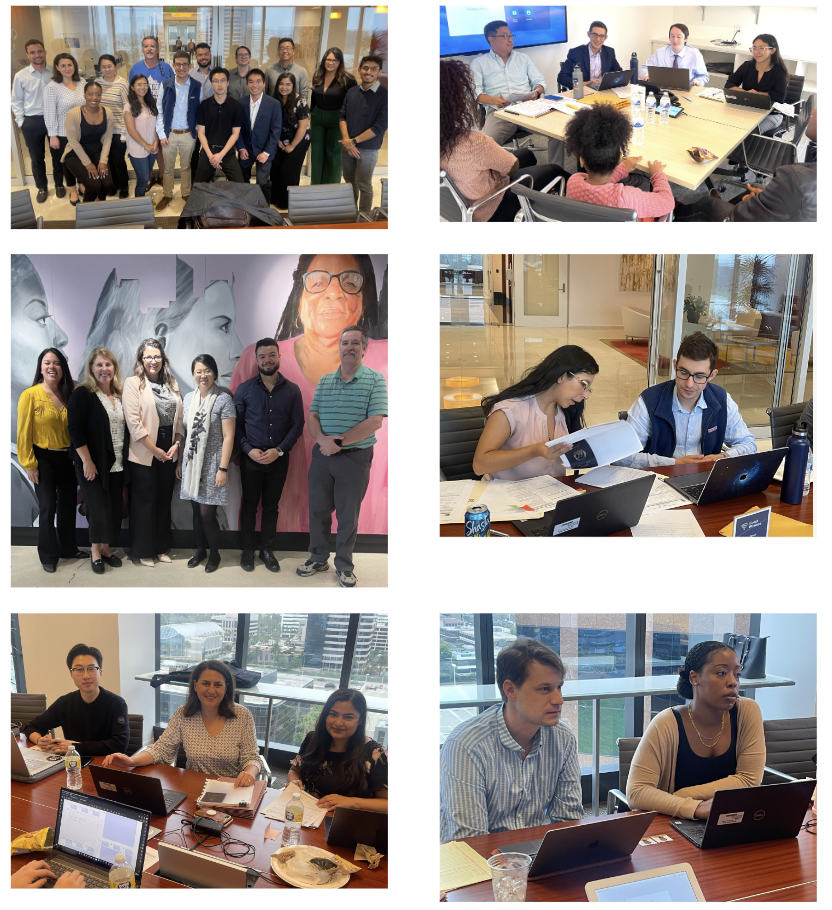 Every year more than 1,500 volunteer attorneys, law students, law school graduates, paralegals, undergraduate students, social workers, translators, and dedicated community members play a vital role in expanding LAFLA's free legal services to vulnerable members of the community. LAFLA is committed to both providing quality services to the community while ensuring that volunteers gain meaningful experience.
If you would like to learn more about pro bono or how to get involved: 
Check out our Pro Bono & Volunteer page for more information.