From our Veterans Justice Center: 
Dear LAFLA Community,
LAFLA knows that widespread access to civil legal services is critical for veterans. This Friday, November 11th, is Veterans Day, an important time to honor the military veterans who have served in the United States Armed Forces.  
LAFLA began offering free legal help for low-income veterans in 1999, as a one-man operation known as the Bill Smith Homeless Veterans' Project. The Project was named after LAFLA staff attorney and Veteran, Bill Smith who dedicated his civil rights practice at LAFLA to ensuring veterans received the benefits they were due. The project has continued with that goal and was transformed into the Veterans Justice Center in 2013, with our first full-time staff attorney. Since then, the team has grown to become a now five member team of advocates: four full-time attorneys and a paralegal. With that growth, we have also increased our reach to veterans throughout Los Angeles County with regular legal clinics at both of Los Angeles' VA medical centers and clinics held at numerous Los Angeles Area community-based organizations. LAFLA's commitment to veterans has been unwavering and will continue for many years to come.
This Veterans Day, you can find our VJC team providing free on-site legal services to veterans at the American Legion Department of California 4th Area Veterans Resource Fair at the Watts Community Labor Action Committee from 10 am to 2 pm.
Each year, our staff goes above and beyond to provide services to hundreds of veterans— fighting for them to stay in safe and stable housing, upgrade "bad paper" discharges, access healthcare, receive a steady source of income through VA benefits, and reduce the barriers associated with citations and criminal convictions. At LAFLA, not only do our staff support veterans, but we make sure they can enjoy the fruits of their labor post-service.
To us, fighting for veterans is important because they made a choice to risk their lives on the promise that their sacrifice would yield stability when they returned to civilian life. However, for many of them, especially veterans of color, that promise has yet to be fulfilled and in the civilian world, they continue to be some of the most in need and underserved. If myself and my team of enthusiastic and talented advocates can help fulfill that promise of stability through discharge upgrades, VA benefits and HUD-VASH advocacy, criminal record clearing, and more, it makes all the work, that much more worth it. 
If you have any questions about the Veterans Justice Center and the work we do at LAFLA, please contact Tyler Nicole Smith at tnsmith@lafla.org or visit our website at lafla.org. 
Sincerely, 
Tyler Nicole Smith
Managing Attorney of the  Veterans Justice Center
Meet Our Team at the Veterans Justice Center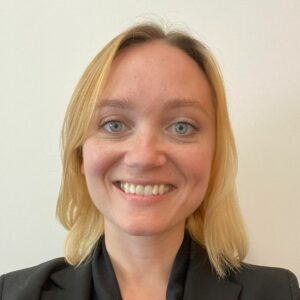 Mallory Andrews
Staff Attorney
"It can take a tremendous amount of courage for a veteran to walk through our doors and ask for help. I fight for veterans because, in those vulnerable moments, they deserve advocates who will meet them where they are ready to meet us. I hope that every veteran leaves us feeling both empowered and truly cared for."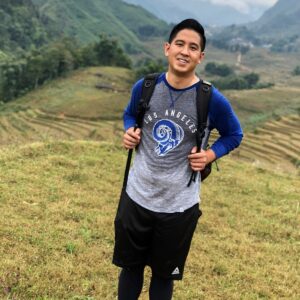 Louis TruongStaff Attorney
"I had a friend I've known since junior high whose dream was to be a Marine, and he proudly served for ten years. Last year, he took his own life. His death is a painful reminder that every day, 17 veterans commit suicide. It is my hope that my continuous work will have some meaningful contribution in preventing other vets from having the same fate.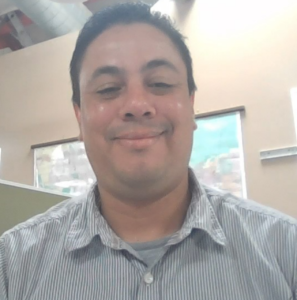 Donald HernandezParalegal
"Prior to joining LAFLA, I had very little experience working with Veterans but understood they were a population in need of services. Now, after months of working in this field, I realize how important our work with veterans' is and how much it is needed in our communities. I believe all veterans that have had the courage to serve our country, whether domestically or internationally, during peacetime or wartime, deserve our time and attention on their legal matters and I am happy to fight to assist them in opening doors that will lead them to the services that were initially promised at the time of enlistment."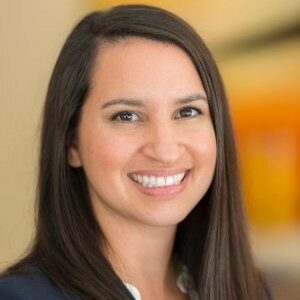 Melody OsunaStaff Attorney
The Veterans of Color Advocacy Project
The Veterans of Color Advocacy Project was created to address the barriers associated with criminal convictions. We tend to see veterans of color facing these barriers more than their non-POC veteran counterparts, often due to the bias and over-policing, they continue to face post-service. These criminal records are often due to PTSD and other mental health issues that have been caused by or exasperated by their service and difficulty to adjust to civilian life post-service. These criminal records then make it even hard for them to find stability through housing and employment as a criminal conviction can make it nearly impossible to find employment and housing.
Our program will be the first-of-its-kind full-service criminal record clearing clinic that will provide full-scope representation to all veteran clients seeking criminal record clearing relief. This means that from record acquisition to document completion, filing, serving, and hearings, our advocates will handle it all. This will ensure that the veteran is not worried about trying to figure out all of the confusing and challenging details that come with requesting criminal record relief and ensure their cases don't fall through the cracks. This program will ensure that all eligible cases are duly cleared, and the Veteran can receive full relief.
Veterans Justice Center Success Stories
With Support from LAFLA, Navy Vet Receives Much Needed Benefits
Frank served in the Navy and deployed to Vietnam as the U.S. began to withdraw forces there. His ship was tasked with conducting minesweeping missions to clear American mines from the Vietnamese coastline. Due to the tense nature of these missions, Frank began developing PTSD symptoms during his deployment, and continues to suffer from PTSD today.
In December 2019, Frank contacted LAFLA for assistance with re-filing for VA benefits for his PTSD. The VA had previously denied his claim after concluding there was no evidence that Frank experienced a traumatic event that could have led to his PTSD in service. Attorney Louis Truong requested his military records, and discovered documents showing the Frank participated in minesweeping operations. In May 2021, Louis re-filed Frank's PTSD claim. In August 2021, the VA granted Frank's claim, awarding him with a 100% disability rating for his severe PTSD symptoms. Frank is grateful for Louis and LAFLA's effortsHardworking Marine Veteran Receives Second Chance with LAFLA's Help
Martin always wanted to serve in the Marines. As a first-generation Mexican-American, he was proud of his country and felt a duty to enlist. He was eager for a combat deployment and was among the first troops to set foot in Kuwait as part of Operation Desert Storm. But after witnessing the horrors of war during his deployment, he began experiencing PTSD symptoms. His behavioral issues ultimately led to his other-than-honorable discharge from the military. After his discharge, he tried seeking mental health therapy, but was turned away by the VA due to his discharge status. Unsure of where to go to, he turned to drugs for self-medication and developed a ten-year addiction.
Although the Marine Corps turned its back on Martin, he refused to do the same. After getting clean, he began volunteering at the Marine Corps League, helping to provide financial assistance and other supportive services for fellow veterans, as well as personally running the organization's 24/7 veterans crisis line. Due to his leadership abilities, he was promoted to Senior Vice Commandant. However, in May 2021, he was at risk of losing his membership in the Marine Corps League altogether due to his discharge status. He contacted LAFLA and Attorney Louis Truong for immediate assistance with filing a discharge upgrade. Louis filed Martin's application in June 2021.
In December 2021 the review board granted the application, and upgraded Martin's discharge status to Honorable. Martin was overwhelmed with emotion upon hearing the news. He is grateful for LAFLA and Louis' work in helping him upgrade his discharge status and continue his work in assisting other veterans. Louis is continuing to work with Martin to obtain access to VA benefits and to expunge his criminal records.Air Force Gains Disability Benefits with Help From Dedicated LAFLA Attorneys
During Donald's service in the Air Force, he took part in rescue efforts for a plane crash that ultimately resulted in 88 dead and no survivors. As a result of his experience, he developed significant PTSD symptoms. He began drinking heavily in order to black out and avoid his nightmares, depression, and mood swings. Due to his alcoholism, he became homeless for several years.
In May 2019, he contacted LAFLA seeking assistance with appealing his denial for VA benefits. The VA had denied his claim after failing to find records corroborating his stressor. In September 2019, Attorney Louis Truong was able to find evidence of the stressor and filed an appeal. In December 2019, the VA granted the appeal and awarded Donald a 70% rating for PTSD. Afterwards, Louis filed a claim for total disability on the basis that Donald could not obtain full employment due to his PTSD symptoms. Although the VA would deny the claim twice, Donald was undeterred. In March 2022, Louis filed another appeal – this time the appeal was successful. In April 2022, the VA granted total disability benefits, and awarded backpay of nearly $50,000.With LAFLA's Assistance, Marine Veteran Turns His Life Around
Sammy enlisted in the Marine Corps in 2003. He was twice deployed to Iraq as an infantryman – both times he was sent to Fallujah, which saw some of the most intense fighting in the Iraq War. Among his many responsibilities in deployment, he was tasked with searching for IEDs and enemy combatants. He was in constant fear of his life and his fellow Marines, as he faced a constant barrage of explosions and enemy fire. His morale sank further and further as he received repeated news of other Marines being hit. He soon found out that a close friend of his was struck by enemy fire and soon died.
After his deployments, Sammy felt a void in his life after being removed from the chaos of combat. He constantly felt depressed and angry. He began using drugs as an escape as well as to mimic the rush he experienced while in combat. After testing positive for methamphetamines, he was soon discharged from the Marines with a less-than-honorable status. After his discharge, he continued to use drugs to cope with his PTSD symptoms. He shut himself off from his family and friends and became homeless for several years. He attempted to file for VA disability benefits for his PTSD, but was denied after the VA determined that he was ineligible for benefits due to his discharge status.
In 2018, he called LAFLA for assistance in upgrading his discharge status. In February 2019, Attorney Louis Truong filed a discharge upgrade application on his behalf, arguing that his PTSD mitigated his service misconduct. In May 2020, the review board granted the application, and upgraded Sammy's discharge. As a result, Sammy is now eligible for VA benefits, including healthcare. Louis is currently assisting Sammy with his VA benefits issue so that he can continue to obtain justice. Sammy was left speechless with his discharge upgrade, and feels that he has been given peace and much needed closure. He is grateful to LAFLA and Louis for their assistance. Sammy is grateful for LAFLA's support and is on to a brighter path: "Louis not only played a hand in restoring my spirit, he was even able to help me recover VA disability benefits where it helped me enormously financially. I recently got married and am now a home owner being able to utilize a VA home loan."