This fall, LAFLA welcomed three postgraduate fellows whose work focuses on housing issues – especially critical as the pandemic continues to wreak havoc on underserved communities. Meet our fellows and learn about their experiences.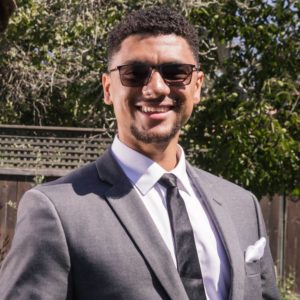 Curtis Skinner, Community Economic Development Fellow
Prior to transitioning to law school, I was a journalist for about five years. After the police killing of Michael Brown in the summer of 2014, a lot of my reporting focused on Blacks Lives Matter and the struggle to end police brutality. It was a very frustrating experience to regularly report on the abuses suffered by people of color, particularly black folks, at the hands of police while also having my ability to personally advocate for change limited by the industry's strict adherence to objectivity. And while police shootings were the most visceral form of violence I reported on, writing in San Francisco exposed to me to all the myriad ways that racism manifests in other aspects of our society, like the rampant homelessness and gentrification that plague the Bay Area.
Seeing those injustices play out on a daily basis inspired me to shift careers to where I could be a more vocal advocate for the policies and communities that are important to me. And that is exactly what the Community Economic Development fellowship is allowing me to do! As part of the fellowship, I'm working to strengthen LAFLA's connections to various coalitions in the area that focus on housing justice issues. The fellowship has also allowed me to directly advocate on important housing policies, like a tenant anti-harassment ordinance currently making its way through City Hall, and discussing decommodification of housing initiatives with County staff. I've also gotten the opportunity to support other LAFLA attorneys on litigation involving issues like homelessness and illegal rent increases.
Lastly, and perhaps most importantly, the fellowship has allowed me to provide direct legal support to real people facing serious problems. I had one client who mailed me a handwritten thank you note after I helped guide her through a rent increase issue she was facing with her landlord. Overall, it has been a very rewarding experience, one that makes me think I made the right call to pursue a legal career in the public interest.
I'm not quite sure what the future holds for me, but I am inspired daily by the other attorneys in my team and across the organization, and I would be honored to continue doing the work of supporting low-income Angelenos and the communities of color that make this such a unique and wonderful place to live.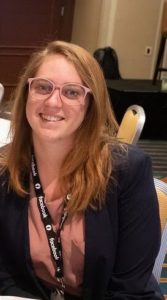 Mary Lipscomb, Eviction Prevention and Defense Fellow
I started law school knowing that I wanted to serve low-income, under-resourced, and under-represented clients. I want to help the most vulnerable clients with the most at stake in their cases. Before law school, I worked as a paralegal at a nonprofit prisoners' rights firm in Boston. Throughout law school, I have done immigration, criminal, and post-conviction work. I love direct services.
I am working on LAFLA's Right to Counsel Workgroup as a fellow through a UCLA program which has placed recent graduates in positions doing eviction prevention and defense work throughout Los Angeles. I feel very strongly about the right to counsel model, and that there is value providing representation to all clients regardless of any assessment of the likelihood of "success" at trial. I am grateful to be learning about housing law and getting connected to the incredible network of housing law advocates in Los Angeles and at especially at LAFLA.
Witnessing the impact of the pandemic on the tenants of Los Angeles has been sobering. Most of the clients I have spoken with have not been able to pay their full rent for much of the year, and many of them are enduring harassment from their landlords on top of everything else.
I feel like I have been able to leave every client better off than when they called, if only by informing them of their rights or providing them with resources or referrals. I had a client recently who was being harassed by his landlord because he had been unable to pay full rent during much of the pandemic. He seemed to really be suffering mentally and emotionally as a result. I was able to let him know about the state law protecting him from eviction for nonpayment during this period, and instruct him on how to protect himself under that law. He hadn't heard about it at all and was so relieved, which was very gratifying. 
I hope to work as an attorney providing direct representation to low-income people in Los Angeles, and would love to continue doing eviction defense work.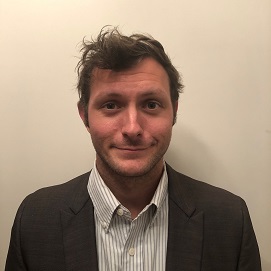 Cameron Lee, Eviction Prevention and Defense Fellow
During my time in law school, I had the opportunity to volunteer alongside LAFLA staff in the Veterans Clinic through the El Centro program. Through that experience, I found that working to provide assistance to those with the greatest need is one of the most fulfilling forms of legal work.
While the housing situation in the greater Los Angeles area has always been dire for the least-advantaged members of our community, COVID-19 has made a difficult situation untenable for many. As the need for housing assistance grew more pressing, staff at UCLA School of Law's Public Interest Program partnered with several local legal aid service providers – including LAFLA – to create a fellowship program which would pair recent graduates from UCLA in order to provide additional assistance to eviction defense work groups. I was fortunate enough to be selected for the program, and because I had greatly enjoyed working with LAFLA staff through the Veterans Clinic, I noted a strong preference to be paired with LAFLA for the fellowship.
While most of us have felt the impact of COVID-19 on our lives, tenants who were already in difficult situations have been hit especially hard. As tenants have become unable to pay rent, landlords have begun campaigns of harassment, assailing tenants with constant threats of eviction and ignoring the legal protections given to tenants by the state legislature and many municipal governments. While being put through a baseless eviction proceeding is frightening enough, many tenants have been locked out of their homes by landlords with flagrant disregard for the appropriate legal procedures.
While I have borne witness to many in dire straits during my time with LAFLA, I have also seen how the intervention of dedicated advocates can bring housing security and peace of mind to those at risk of having no roof over their head. I recall one call from someone who had lost her job due to COVID-19, and had therefore become unable to pay rent. Once the rent payments stopped coming in, her landlord began to hound her through phone calls, texts, emails, and even by appearing at her door, always demanding that she find a way to pay rent and threatening to put her out if she could not find a way to pay. The constant stress of her landlord's harassment had caused her to experience debilitating daily migraines, dramatically elevated blood pressure, and other signs of psychological distress. When she reached out, we were able to help her draft a letter demanding that her landlord cease his harassment, and to file the necessary paperwork to ensure that her landlord could not remove her from her home. The landlord's constant pestering ceased immediately, and the caller has been able to regain confidence in knowing that she will be able to keep her home.
My current hope for my career is to be able to remain in Southern California, and to continue to find work which is challenging, interesting, and personally fulfilling.
---
Interested in a fellowship or internship with LAFLA? Learn how you can get involved.
Want to support the work of our fellows and advocates? Make a contribution to LAFLA.