We are honored to welcome our 2020 class of summer law clerks. This June, 25 law students will begin their journeys at LAFLA: learning from our experienced and dedicated staff; deepening and enriching their legal knowledge and expertise; and working directly with our clients to improve their lives. They are supporting all of our teams, and will work on cases ranging from eviction defense to Veterans' issues to government benefits. 
Here are some interesting facts about our 2020 class:
Our students are working remotely from across Greater Los Angeles, California, and the U.S. — some as far away as Lancaster, PA and Houston, TX.
17 out of 25 students speak a language besides English — including Spanish, Mandarin, Cantonese, Korean, Japanese, Portuguese, Italian, Arabic, French, and Hebrew.
They represent 15 different schools — UC Berkeley, Harvard, Chapman, Vanderbilt, UC Hastings, Southwestern, Boston University, USC, Western State College of the Law, Loyola, UCLA, University of Michigan, Penn State, George Washington University, and Colby College.

Below, you can see some of their reasons for standing with LAFLA this summer, and why they're drawn to public interest law.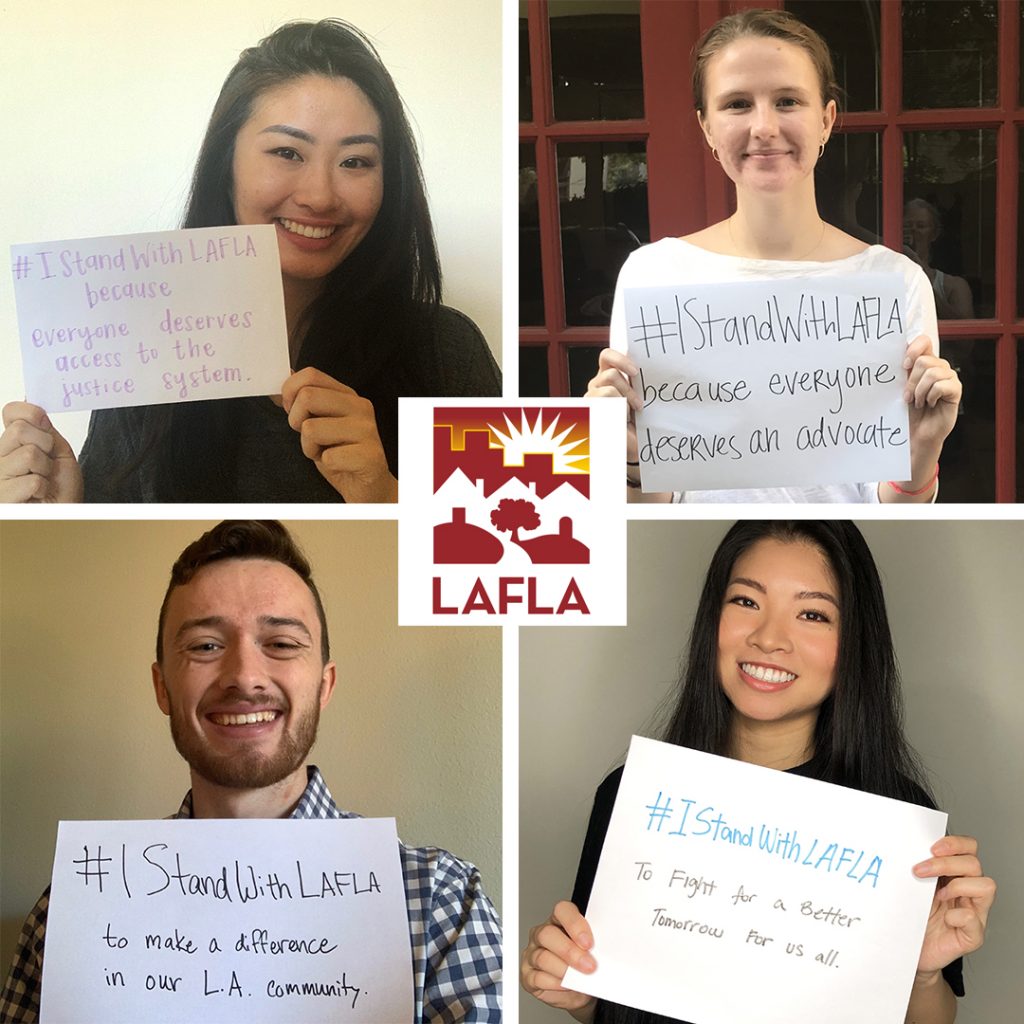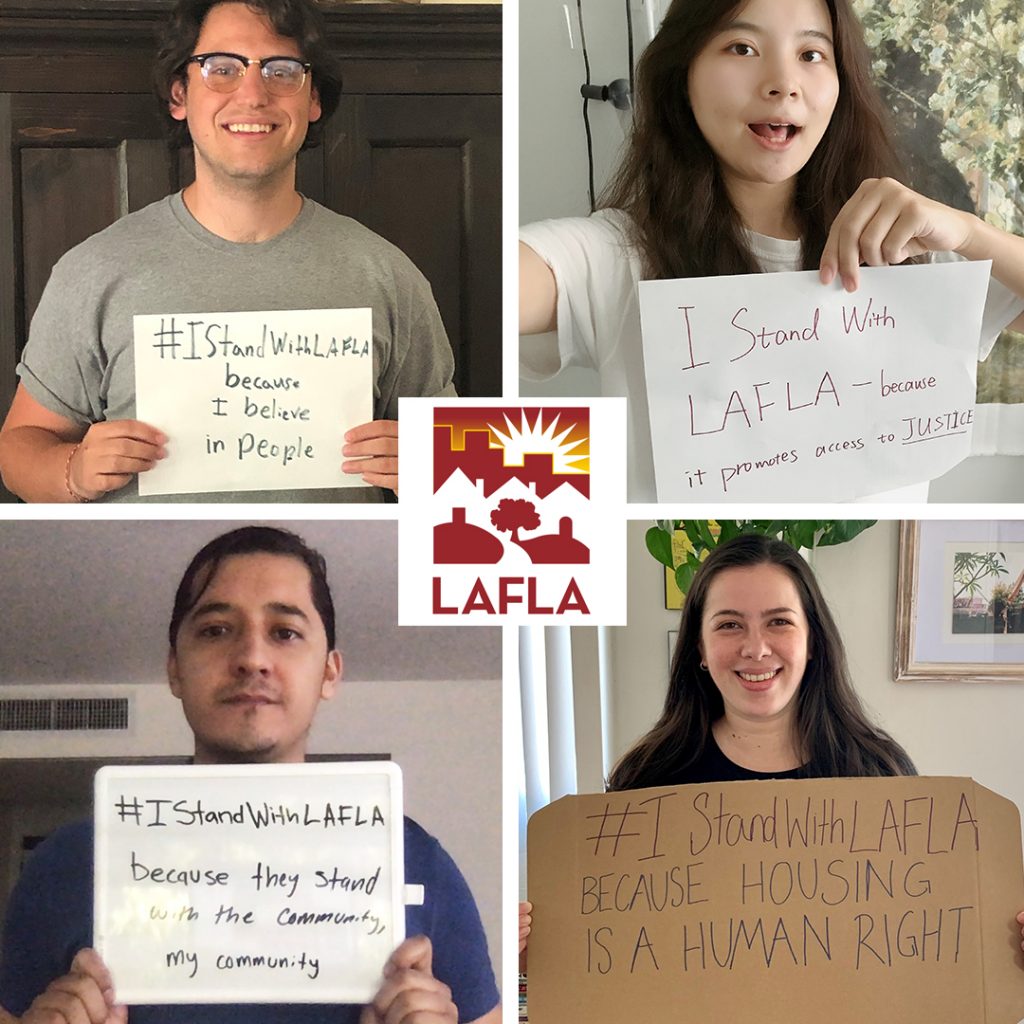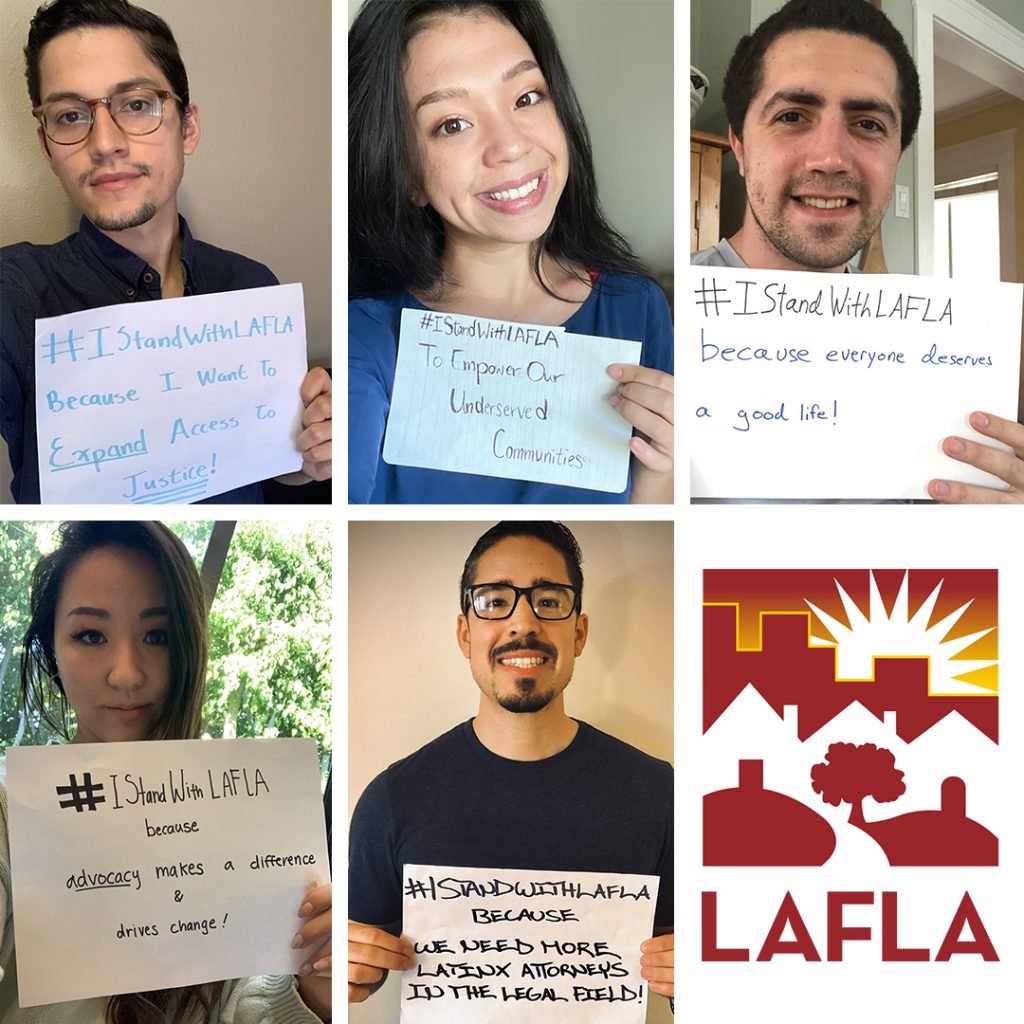 Welcome to our 2020 law clerks! We we will bring you updates on their projects over the course of the summer.