LAFLA's Housing and Communities Workgroup supports efforts to prevent the displacement of gentrifying neighborhoods and their residents. One of the ways we achieve this is through nonprofit assistance, providing free legal help to organizations fighting to keep residents in their homes and increase their economic, educational, and wellness opportunities.  
"Safe and affordable housing is absolutely necessary for healthy, thriving communities," said Managing Attorney Angela McNair Turner, who oversees the Housing and Communities Workgroup. "Our community economic development work is one of the many ways we support and center community leadership to preserve and increase our affordable and supportive housing stock and address the housing crisis. As we see more neighborhoods experiencing growth in ways that displace low-income residents and residents of color, supporting creative, community-based nonprofits in realizing projects that generate economic opportunity, and create and preserve affordable and supportive housing, is vitally important."   
Here are some recent accomplishments the LAFLA team is celebrating alongside our community partners and members: 

New Affordable Housing in Historic Filipinotown

Search to Involve Pilipino Americans (SIPA) is a nonprofit organization located in Historic Filipinotown. In 2018, the organization approached LAFLA Attorney Jonathan Jager and Senior Attorney Paul Estuar for help redeveloping their headquarters into affordable housing. LAFLA amended the existing Purchase and Sale Agreement and represented SIPA in negotiating a Limited Partnership Agreement and LLC Operating Agreement with their development partner and tax credit investors. When complete, the building (pictured below) will have ground-floor office space for SIPA, a small business incubator, and 63 units of permanent supportive housing for individuals and families who have experienced homelessness. The project broke ground in 2020 and is expected to be complete in early 2022.  
"This kind of innovative project — providing a community anchor organization with a permanent home while simultaneously adding housing and small business opportunities — is going to provide tangible benefits to the Filipinotown community for decades to come," said Paul.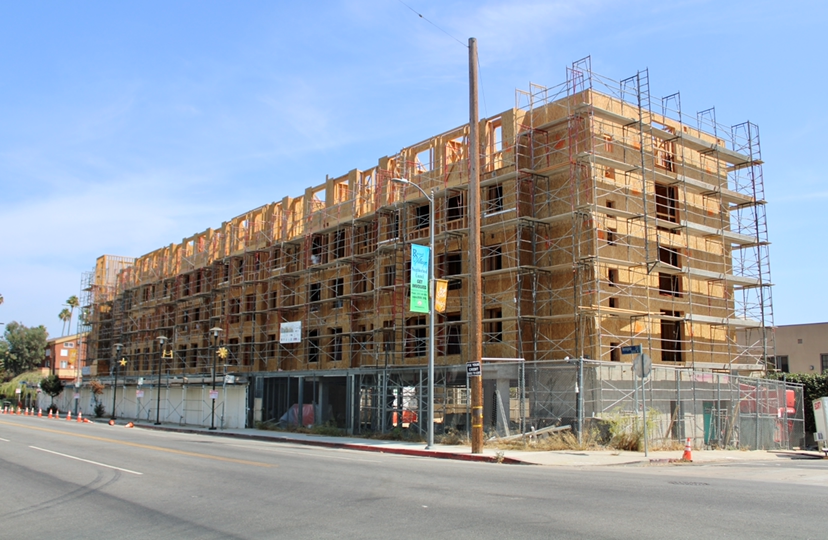 L
A Community Land Trust Coalition Permanently Preserves Affordable Housing
In November 2020, the LA County Board of Supervisors approved a $14 million pilot program to fund community land trusts (CLTs), working in partnership with community development corporations (CDCs). CLTs acquire existing properties where low-income tenants live, take those properties off the speculative market, and eventually sell partial ownership of the units to the tenants as a cooperative or another shared-equity model. The focus is on smaller, unsubsidized rental buildings, where approximately half of all LA County renters live, which comprise a significant portion of affordable housing stock that is difficult if not impossible to replace once lost. The LA Community Land Trust Coalition came to Attorneys Jonathan Jager and Pui-Yee Yu for help in designing the program, and individual CLTs and CDCs also sought legal support through the acquisition process.  
LAFLA helped the CLTs and their CDC partners develop working relationships and memorialize those in memoranda of understanding (MOU), or formalized agreements. LAFLA also negotiated with the County to develop a grant agreement that would work for the wide variety of acquisitions across the different organizations. For individual properties, LAFLA drafted real estate documents and represented the organizations through the closing process. 27 units have already been acquired and more are currently in escrow.  
"This pilot has already demonstrated that, with the political will, government resources can be deployed quickly to respond to acute needs in the housing market," said Jonathan. "No 'solution' to our housing crisis is a silver bullet, but this program will stabilize families who otherwise would be at risk of being displaced by an investor-developer and provide those families housing security. It will also provide home equity which they can leverage going forward. Intergenerational wealth, primarily through property, is one of the main drivers of inequality and the racial wealth gap. This program is a small step towards remedying that gap."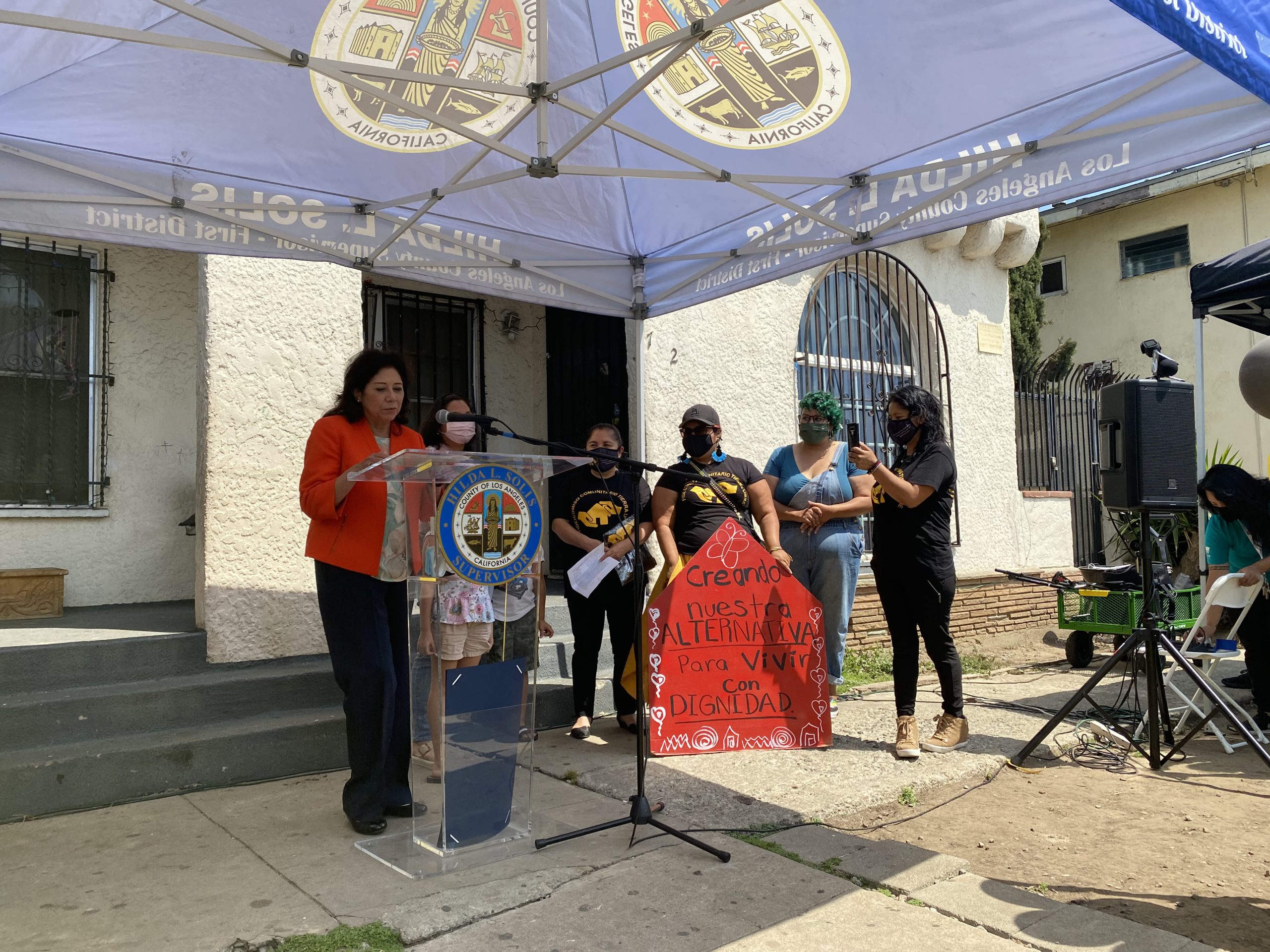 You can read more about local CLTs, including the LA Community Land Trust Coalition, in this LAist article, How Community Land Trusts Could Make LA More Affordable, which features LAFLA's client CLTs.  
Please follow us on social media (Facebook, Instagram, Twitter, and LinkedIn) to receive ongoing updates about our community economic development work.