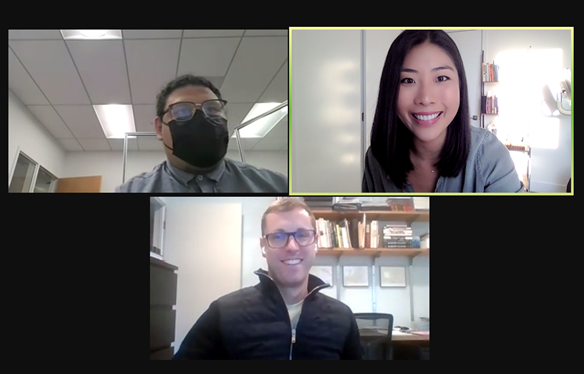 As the pandemic persists around the globe, tenants in Los Angeles County continue to face housing insecurity. Complicated laws make it difficult for tenants to navigate the eviction process and understand their rights. LAFLA staff have fought throughout the pandemic for low-income tenants, providing representation, education, and advocacy along with our partners and pro bono volunteers.
Recently, volunteers with Amazon's legal team participated in LAFLA's first-ever virtual eviction defense trial preparation clinic. Volunteers addressed tenants' questions, reviewed documents, gave information and advice on their rights, and helped tenants prepare to represent themselves at their unlawful detainer trials.
"My favorite part of volunteering at the eviction defense clinic was the ability to provide clients with concrete steps and information that they could use to defend themselves pro se [on their own] at their eviction trials," said Ashley Kim, counsel at Amazon and previous recipient of LAFLA's Volunteer of the Year Award [pictured, top right]. "LAFLA also did an amazing job at providing clients' case notes, complaints, answers, and more. They also made LAFLA supervising advocates readily available in case we had any questions, which gave us the confidence and ability to empower our pro bono clients."
LAFLA is thankful to our Eviction Defense Center/Right to Counsel staff for their continued work to uphold tenants' rights, and to Amazon for partnering with us to inform and empower clients.
Are you interested in volunteering with LAFLA as an individual or with your company? Contact LAFLA at probono@lafla.org.
Are you interested in receiving legal help for your eviction case and/or understanding your rights? Contact us at 800-399-4529 or apply for help. You can also get help from our Stay Housed LA partners: call 888-694-0040 or visit StayHousedLA.org.