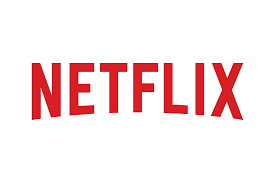 Throughout the pandemic, Netflix has partnered with LAFLA to host several expungement clinics. Volunteers help individuals clear their criminal records — which opens opportunities for clients who have faced tremendous setbacks, especially during the pandemic. Netflix attorneys and support staff have helped clients expunge more than 110 convictions from their records.
"Collaborating with LAFLA to bring the criminal expungement clinic volunteer opportunity to Netflix has been extremely rewarding," said Keya Koul, counsel at Netflix and project lead. "The clinic gives us the opportunity to give back to the community in which we work and live, and to directly assist community members to remove the barrier of a criminal record which can be incredibly impactful for employment, housing, public benefits, and much more."
At one of the clinics, Netflix volunteers helped a client whose record had prevented him from finding a place to live. "Mr. S" had been on the Section 8 waitlist for years. Last year, when administrators ran his background check and saw his record, they suspended his application. He had to wait one more year to reapply. Since then, Netflix volunteers helped obtain expungements for the convictions on his record. When he recently reapplied, Mr. S received approval: He now has his Section 8 housing voucher and is so grateful to the pro bono volunteers. Because of them, he can look for an affordable place to live and avoid homelessness.
LAFLA is also incredibly thankful to Netflix for partnering with us to ensure clients like Mr. S receive this life-changing assistance — and ultimately build stronger families and communities across Greater Los Angeles.
"It's great to support pro bono advocates taking the time to do this work and learn about the impact of the criminal legal system on our clients," said LAFLA Paralegal Arielle Schoen. "Their assistance allows us to serve more clients than we would otherwise be able to on our own."
Are you interested in volunteering with LAFLA as an individual or with your company? Contact LAFLA at probono@lafla.org.
Are you interested in LAFLA's expungement services? Contact us at 800-399-4529 or apply for help.