After watching a TV commercial praising Marinello's cosmetology program, Lydia Luna excitedly envisioned a bright future as a hair stylist. She thought enrolling at Marinello Schools of Beauty would be her ticket to a steady job.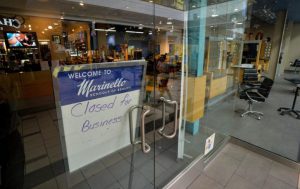 "I was starting my life from the bottom up," said Lydia, who wanted to launch a new career after working as a manicurist for 15 years, a low-paying job that exposed her to harmful fumes. "My biggest dream was to learn to how to cut and style hair."
In 2013, Lydia eagerly signed up for classes at Marinello beauty school in the city of Industry, filled with hope for a new life.
Her dream, however, turned into a nightmare.
After completing the cosmetology program in 10 months, Lydia owed more than $16,000 in student loans. She had no job prospects and was unsure how she was going to repay the mounting debt. She left Marinello disoriented. While there, she had a different instructor nearly every day. Often, Lydia was asked to teach other students the basics of manicuring.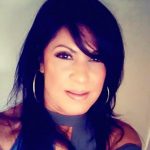 Something did not sit well. "I never got the proper training to cut hair," she now said, looking back on her experience.  "They were lying to me – and not just me. They took advantage of a lot of people."
Before enrolling in Marinello, Lydia was told she would had to pay $250 for a high school diploma from Parkridge Private School. Lydia was not able to complete high school and she was excited for the second chance to get her diploma.  However, Lydia was unaware that Marinello had collaborated with Parkridge to swindle students so that individuals – like Lydia – could obtain fake high school diplomas that would falsely qualify them for financial aid.
After an extensive investigation found that Marinello had masterminded a widespread scheme to defraud its students with illegitimate diplomas, the U.S. Department of Education barred five Marinello campuses from receiving federal financial aid, triggering the closure of all 56 Marinello campuses in February 2016.
Lydia was never able to find a job as a cosmetologist with her Marinello degree and was forced to return to full-time employment as a manicurist, despite the harmful fumes that make her sick.  Lydia did not find out that her Parkridge High School diploma was invalid until she heard in the news that Marinello had shut down. Soon after, Lydia attended a free legal clinic, hosted by the Legal Aid Foundation of Los Angeles. She wanted to know what she needed to do to get her $16,000 in student loans forgiven. At the clinic, she met with LAFLA staff attorney Josephine Lee, who took on Lydia's case.
Lydia was relieved to find someone who would listen to her. "Josephine was so patient, so kind and very understanding," she said. "She was amazing."
With LAFLA's assistance, Lydia and fellow Marinello students, Lizette Menendez and Leonard Valdez, requested that the Department forgive their federal student loans based on a provision of the Higher Education Act, which requires discharge of student loans from schools that falsely certify students' financial aid eligibility. Although Lydia, Lizette and Leonard were ineligible for federal financial aid because they had not completed high school, Marinello promised them they could earn valid high school diplomas from Parkridge. Based on the beauty school's representations, the three received Parkridge high school diplomas and obtained federal loans to attend Marinello.
Despite finding Marinello responsible for this fake diploma scheme, the Department initially ignored the HEA's discharge mandate and unlawfully denied the loan discharge applications for Lydia, Lizette and Leonard. The Department also delayed adopting new regulations that would have qualified Lydia, Lizette and Leonard for discharges of their student loans.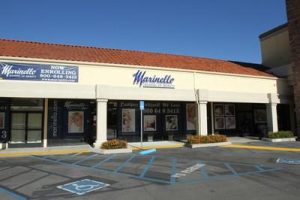 In February, LAFLA and the National Consumer Law Center filed a lawsuit challenging the Department's denials and its delay in adopting new regulations on student loan forgiveness.
In response, the Department finally granted Lydia, Lizette and Leonard full discharges of their federal student loans. "The Higher Education Act provides critical protections for students lured to illegitimate institutions by deceptive practices and false promises," said LAFLA Senior Attorney Robyn Smith, who worked on the case with Lee. "The Department of Education's ill-conceived delay in granting Plaintiffs' discharge applications only after they filed a lawsuit is part of an alarming trend of letting institutional bad actors off the hook–while denying students the debt relief they are entitled to by law."
Looking back on the hurtful experience, Lydia says she regained her voice while being represented by LAFLA. "I learned how to stand up for myself. This helped me grow as a person."
Lydia added, "Justice was done, and I can't thank Legal Aid enough for all that they did to get this dismissed."
If you attended Marinello Schools of Beauty and believe you may have been similarly defrauded through the Parkridge high school diploma program, please call Legal Aid Foundation of Los Angeles at 800-399-4529.