Client Stories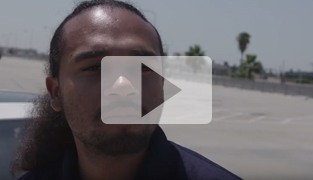 Ernesto's driver's license had been suspended because he was unable to pay traffic citations. We helped him get his license back, allowing him to contribute even more as a student, a father and as an advocate for foster youth.
---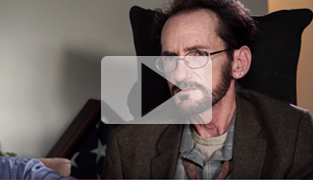 Harel, an army veteran, had nearly given up hope. He was living with ALS, and his disease had progressed to the point where he required a wheelchair. He was confined to his home's kitchen, because it was the only place that was accessible. Once he found Legal Aid Foundation of Los Angeles, he was able to get the help he needed through the advocacy of the Veterans Justice Center.
---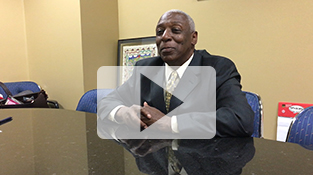 Thomas Sanders had just gotten married when he was told that his Section 8 voucher would be terminated. His wife could not immediately move in with him, since she was caring for an elderly relative who lived elsewhere. As a result, she was using a different address temporarily, which the housing authority alleged was a violation of program rules. To top it off, his landlord charged him full rent before his voucher termination hearing — a violation of his rights as a tenant.
Mr. Sanders came to LAFLA for help with his case. Staff Attorney Natalie Minev was able to stop the illegal rent increase and the termination of his voucher.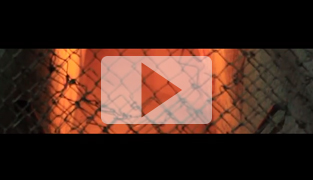 Richard came to this country to escape imprisonment and the threat of death because he is gay. Instead he became a victim of human trafficking. We helped him get a work permit and get protection from his trafficker. He can now live and work legally.
---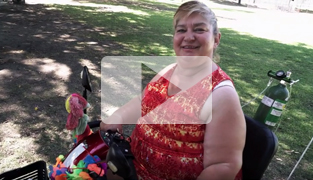 Dorothy needed a new scooter, but when her health plan denied her request, she became more and more isolated. She needs a scooter because walking causes severe pain in her knees and she suffers from a respiratory disease that requires her to have an oxygen tank with her at all times. So once her scooter broke down, she became more and more depressed.
Client's Life Blooms with Help from LAFLA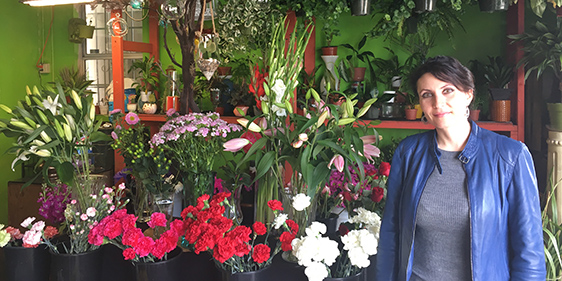 Erika Valencia has come a long way from a life of depression and domestic abuse by her former husband. Now, Erika is the owner of Lily Flower Shop in Long Beach, and the 39-year-old mother of three has created the flower arrangements for LAFLA's Access to Justice dinner for the past eight years.
When Erika was just 19 and newly arrived in the US from Mexico, she married a Marine veteran who began to drink heavily and abuse her one year into their marriage. When the abuse started, Erika was pregnant with her first son. One favorite abusive tactic occurred when he drove the family in the car while intoxicated. He would turn the steering wheel violently, both frightening and endangering Erika and the children.
Because Erika did not have papers, her husband controlled her by threatening to have her deported. He told her that immigration officials were everywhere, and that if she left him, they would immediately arrest her. He was a green card holder, and reassured her repeatedly that he was applying for her green card. He never did.
One night, he held Erika down and strangled her. "It felt like I was falling in a deep hole. Then I heard my son say, 'Dad, you're going to kill mommy,'" Erika remembered. Her sister-in-law knew about the abuse and moved Erika and the kids out to her house. The abuse had lasted seven years.
Her husband was arrested. The city prosecutor told her to get legal help from LAFLA. Senior Attorney Paula Cohen helped Erika file a restraining order, which was granted.
Erika later went back to school, and graduated from Long Beach State with a bachelor's degree in psychology in 2013.
Several years later, Paula informed Erika that she might be eligible to apply for citizenship through the U Visa program, a special program to help people who have been victims of serious crime. Michael Ortiz, LAFLA Special Counsel on Immigrant Affairs, helped Erika prepare her paperwork, and in September 2016, she became a US citizen.
Today, Erika and her three children, now 19, 16 and 14, are thriving. She bought the flower shop from her brother in December 2015 and is slowly fixing it up. Having so completely turned her life around, she is excited about the future. "Now I feel like I have a voice."