After being repeatedly harassed by an abusive ex-boyfriend and his high school friends, 17-year-old Natalie* knew she needed a restraining order, but she did not know how to obtain one. She could not afford an attorney, but she instinctively knew she needed to do something to protect herself.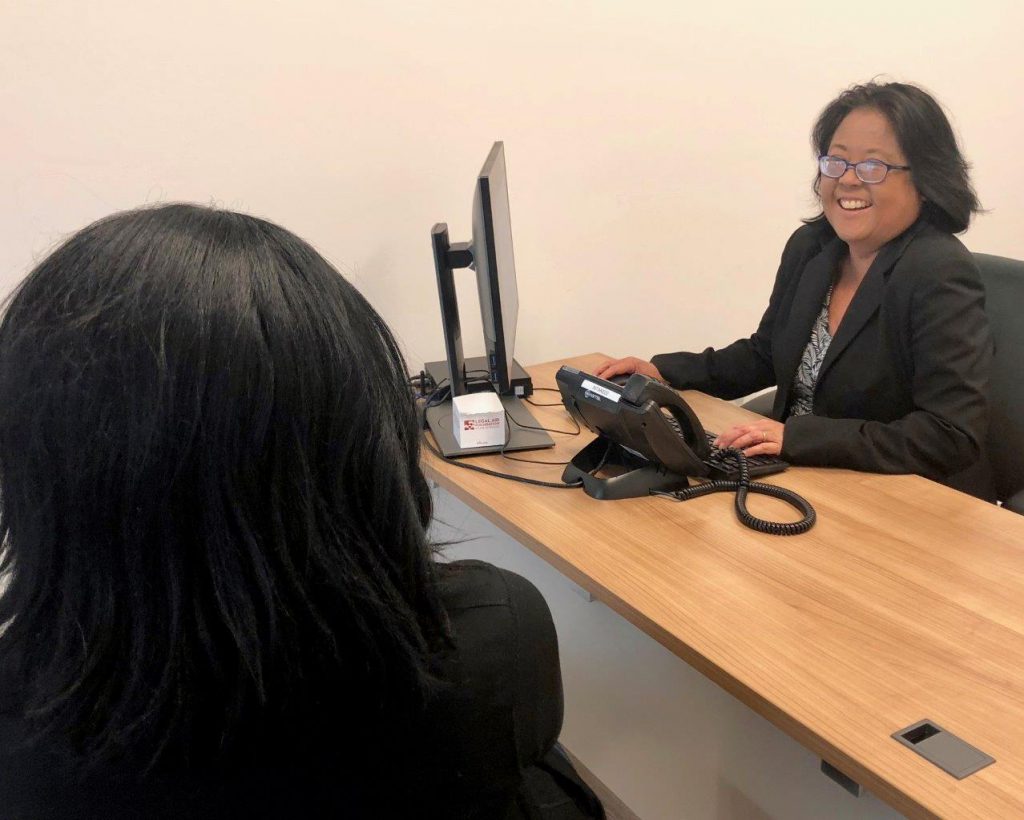 Natalie went to a Legal Aid Foundation of Los Angeles Domestic Violence Clinic, staffed by LAFLA attorney Minty Siu-Kootnikoff and her team of experienced volunteer attorneys. The domestic violence clinic team prepared Natalie's restraining order application. Siu-Kootnikoff then worked closely with LAFLA Board Member Martín Estrada, who took on the case pro bono.
Estrada, who is also a partner at the Los Angeles-based Munger, Tolles & Olson law firm, represented Natalie in a series of court hearings.
"We, at Munger, Tolles & Olson, are committed to pro bono work because we know that it helps level the playing field for those in need, ensures that our most vulnerable will be represented fairly in court, and gives victims – like Natalie – the chance to move forward free from abuse," Estrada said.
After seeing that Natalie and Estrada were prepared to try the case, the defendant – the ex-boyfriend — agreed to settle the case. He also agreed to a yearlong restraining order that local law enforcement agencies could fully enforce. By reaching a settlement, Estrada avoided re-traumatizing the high school teenager because she did not have to testify and recount the sexual violence she endured while in the relationship.  Now, Natalie can complete high school, plan for college, and move on with her life without being harassed by her ex-boyfriend.
According to the National Domestic Violence Hotline, an increasing number of female high school students have been in an abusive relationship. One in 10 high school students have experienced physical violence from a dating partner in the past year, according to the Texas-based hotline.
Last year, LAFLA helped nearly 1,600 people at its three domestic violence clinics, which are located at the Toll Family Law Counseling Center in the downtown Los Angeles Courthouse; the Long Beach Courthouse; and the Santa Monica Courthouse. About 65 percent of LAFLA's clients are women, many of whom need help in obtaining a restraining order.
"Every day, we work to advance and protect the rights of the underserved – and that includes teenagers who have endured sexual harassment and bullying by a partner," Siu-Kootnikoff said. "Everyone deserves a fair shake in life."
(*Natalie is a pseudonym.)