Dear Friends of LAFLA,


Today LAFLA celebrates Juneteenth as an official holiday, so that our staff can rest and reflect on June 19, 1865, when the remaining enslaved African Americans in the Union learned they were free under the Emancipation Proclamation. Next year, 2022, will be the first time the United States will have been an independent nation for as long as slavery lasted on its soil. The legacy of slavery in our country impacts our clients, staff, and the communities we serve, which ranges from structural racism embedded in the legal system to individual racism and hateful language hurled at folx in the street.
LAFLA honors Juneteenth and the history of our African American staff and clients as part of our ongoing efforts to fight for racial equality. As a Black Angeleno, and now as LAFLA's Director of Racial Justice and Equity, I have been tasked with leading LAFLA's racial justice efforts. In this past year, we have grown LAFLA's Race Equity Initiative, provided ongoing trainings and discussions on racial justice issues both for staff and external partners, and tackled racial justice issues in our case and policy work. This has included work on an Amicus Curiae brief in B.C. v. Attorney General United States of America, an immigration case involving a Black immigrant whose case was impacted by the implicit biases of his immigration judge and the lack of access to an appropriate interpreter.
Another area where LAFLA has led in the fight for racial equality is our re-entry work. Black people are disproportionately affected by the criminal justice system, and the collateral consequences of incarceration impact Black families for years after a person is released. To combat these consequences, LAFLA's re-entry team has grown year after year; and this year we are leading the field as one of the first legal service organizations to assist clients filing petitions under Assembly Bill 2147 — which allows incarcerated individuals who participated in fire camps to seek post-conviction relief, such that they can become professional firefighters. This month, a Los Angeles Times column featured two LAFLA clients who, with our help, are fighting barriers to pursue careers as firefighters. Post-conviction relief like this helps mitigate the damage that has been done to those involved in the criminal justice system, allowing them to re-enter the workforce and work towards a sustainable life, to better themselves and their families.
Black people comprise approximately 6-7% of those living in poverty in LA County, but comprise about 33% of LAFLA's caseload. Our own data speaks volumes about the additional barriers that Black Angelenos face when interacting with the legal systems. LAFLA recognizes and aims to directly attack these problems in the coming year, through targeted advocacy, litigation, and as always by continuing to serve and represent Los Angeles's most vulnerable populations in their individual cases to protect their rights to housing, economic justice, and equality.
I hope that you will help us in this fight, and Happy Juneteenth.

Sincerely,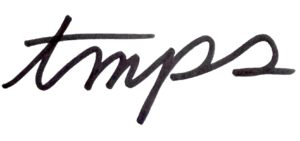 Tyler Press Sutherland
Director of Racial Justice and Equity

P.S. If you are looking to learn more about Juneteenth, here is a good place to start: What is Juneteenth? – The New York Times.